International May Conference on Strategic Management (IMCSM) is a leading international conference in the field of general management. This conference is annually organized by Management Department of Technical Faculty in Bor, University of Belgrade. This was 15th year of the conference.
IMCSM19 was held from May 24 – 26th, 2019. The conference was held at the Hotel "Jezero" at Bor Lake, near the city of Bor, Serbia.
___________________________
The papers submitted for publication in the IMCSM19 Book of Proceedings have been reviewed and revised versions of the papers have been compiled into two issues of the IMCSM19 Proceedings by the Scientific Board of the conference:
The third issue contains papers presented at the 15th Students symposium on strategic management:
Official Program of the IMCSM19 conference can be downloaded here: IMCSM19 Program
Photo gallery of all conference events from the IMCSM19 is available here: Photo Gallery IMCSM19
___________________________
NEWS NEWS NEWS: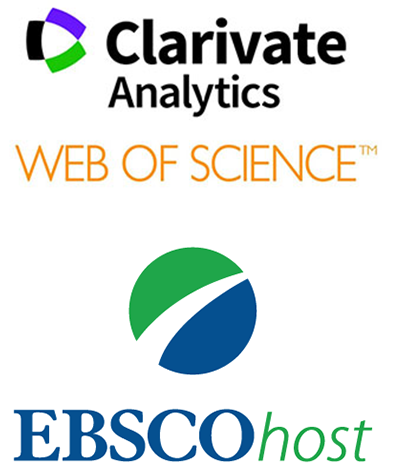 Organizers of the conference are happy to announce that the International May Conference on Strategic Management is accepted to be covered by the Clarivate Analytics.
Therefore, in addition to the EBSCOhost database, IMCSM Proceedings is now covered in Web of Science and indexed in the Conference Proceedings Citation Index – Science.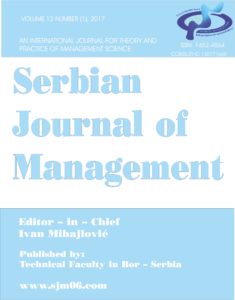 Selected papers from the conference will be published in Serbian Journal of Management – SJM an international journal for theory and practice of Management science. Serbian Journal of Management is covered by SCOPUS, EBSCO and SCImago database (SJR = 0.29 – Q2).
Also, there is possibility to publish selected manuscripts of the conference in the journal The Acta Oeconomica Universitatis Selye , which is indexed in ERIH PLUS base.
___________________________
Plenary Lectures for the IMCSM19 were: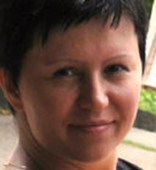 Dr Aleksandra Szewieczek is assistant professor at the Department of Accounting, University of Economics in Katowice. Her research interests are connected with the broad topic of finance and accounting in health care sector (hospitals). She deals with broad topics of financial and management reporting and costing in commercial companies, as well as with selected issues of public sector accounting (mainly International Public Sector Accounting Standards, IPSAS). She gives lecturers on the topics of: bookkeeping, financial and management accounting, cost accounting, financial accounting and reporting in health care entities, cost valuation of health care services, financial management in health care entities. Her practical experience is related to hospital management, preparing expert opinions and conducting audits of accounting information systems in hospitals. She also took part in the advisory group for preparing economic analysis for public payer for health care services and local government. At the IMCSM19, she presented the research on the topic of: "Hospital management in a turbulent environment".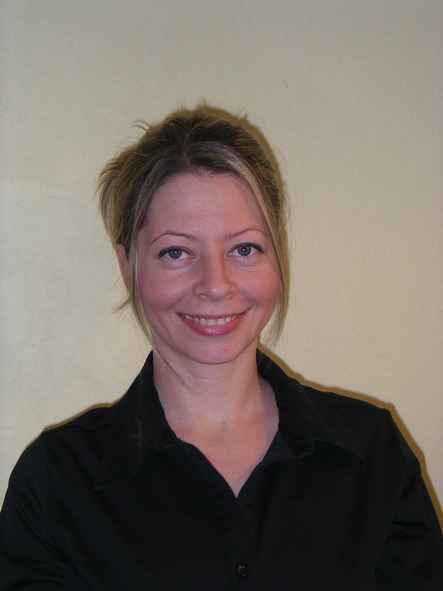 Melinda Majláth (Ph.D in Management and Business Administration) is associate professor at Obuda University, Keleti Faculty of Business and Administration, Budapest, Hungary. Her main research focus is corporate social responsibility, environmentally friendly marketing and green consumer behavior. During 2006-2008 she worked for Hoffmann Research International (Budapest) as a quantitative researcher. She is the member of the Hungarian Economic Association and member of the public body of Hungarian Academy of Sciences. The topic of her plenary lecture at the IMCSM19 was "Challenges of Corporate Social Responsibility – in Theory and Practice".
Sanja Marinkovic, PhD is an associate professor at Department for Technology, Innovation and Development Management and a vice-dean for international cooperation at Faculty of organizational sciences, University of Belgrade. She is an author of a book "Innovation Management in Services" and co-author of several books in Serbian "Technology Entrepreneurship", "Management of Sustainable Development" and "Management of Innovation and Technological Development". She is co-autor of book chapters published in international publications like "Entrepreneurship in Central and Eastern Europe, Development through internationalization", "Hidden Champions in CEE and Turkey – Carving Out a Global Niche" and others. She is a lecturer at dual award master programme International Business and Management, validated by Middlesex University London. Her research and teaching interests are in the fields of technology and innovation management, sustainable development and SMEs development. The topic of her lecture at the IMCSM19 was: "Technology Entrepreneurship and Challenges of Commercialization".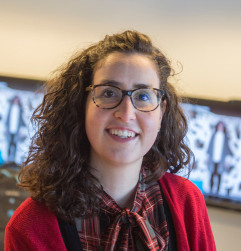 Dr. Olalla Díaz-Yáñez is a postdoctoral researcher at the School of Forest Sciences of the University of Eastern Finland. Her research interests are management, risk and data science. She currently works on those topics from a forestry point of view. In her research she works on topics related to forest change and stand dynamics. She is particularly interested in how management and natural disturbances change forests, the consequences that they have on ecosystem services, and how forest risk and future changes can be considered to help landowners to take decisions on how to manage forests. She also teaches in a variety of subjects including data science, academic skills, forest management and forest biomass. Her presentation has been about solving multi-criteria problems in forest management.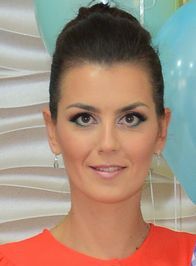 Dr Marija Panić is an Assistant Professor at the Management Department, Technical Faculty in Bor, University of Belgrade, Serbia. Her main research fields are: modelling of business and technology processes using modern statistical methods and tools, multi-criteria optimization in technological processes, risk management etc. She is teaching: Basics of Management, Management, Risk management and Engineering Risk Management. Addititonal details about professor Panić are available at the following link. At the IMCSM19 conference, she spoke on the topic: "Ranking of zinc concentrates for the production of cathode zinc using fuzzy logic approach".
___________________________
Conference topics are:
Strategic management
General management
Industrial and facility management
Material flow management
Environmental management
Management methods
Project management
Operational systems and technology
Quality management
Marketing
Entrepreneurship
Production management
Production systems management
Financial management
Management informational systems
Management informational technologies
Maintenance management
Management in practice
Healthcare and Sport management
Risk management
Tourism and Hospitality management
Agricultural and Forestry management
Special applications of management methods
_______________________________________________
Scientific Board (SB) of the Conference:
Prof. dr Živan Živković, University of Belgrade, Technical Faculty in Bor, president of the SB.
Prof. dr Ivan Mihajlović, University of Belgrade, Technical Faculty in Bor, vice-president of the SB.
The members of the SB:
Prof. dr Peter Schulte, Institute for European Affairs, Germany
Prof. dr Michael Graef, University of Applied Sciences Worms, Germany
Prof. dr Jaka Vadnjal, GEA College Ljubljana, Slovenia
Prof. dr Geert Duysters, ECIS (Eindhoven Centre for Innovation Studies), Eindhoven University of Technology, Eindhoven, The Netherlands
Prof. dr Michale. D. Mumford, The University of Oklahoma, USA
Prof. dr John. A. Parnell, School of Business, University of North Carolina-Pembroke, Pembroke, USA
Prof. dr Antonio Strati, Dipartimento di Sociologia e Ricerca Sociale, Universities of Trento and Siena, Italy
Prof. dr Rajesh Piplani, Center for Supply Chain Management, Nanyang Technological University, Singapore
Prof. dr Musin Halis, University of Sakarya, Business and Administration Faculty, Serdivan, Turkey
Prof. dr Rekha Prasad, Faculty of Management Studies, Banaras Hindu University, India
Prof. dr Ofer Zwikael, School of Management, Marketing and International Business ANU College of Business and Economics The Australian National University, Australia
dr inż. Renata Stasiak-Betlejewska, Institute of Production Engineering, Faculty of Management, The Czestochowa University of Technology Poland.
Prof. dr Simon Gao, Edinburg Napier University, United Kingdom
Prof. dr Jadip Gupte, Goa Institute of Management, India
Prof. dr Jan Kalina, Institute of Computer Science, Academy of Sciences, Czech Republic
Prof. dr Vesna Spasojević Brkić, Universtity of Belgrade, Faculty of Machanical Engineering, Belgrade, Serbia
Prof. dr Milan Stamatović, Faculty of Management, Metropolitan University, Serbia
Prof. dr Jifang Pang, School of Computer and Information Technology, Shanxi University, China
Prof. dr Ladislav Mura, University of Ss. Cyril and Methodius, Trnava, Slovakia
Prof. dr Pal Michelberger, Obuda University, Budapest, Hungary
Dr. Slobodan Radosavljević, RB Kolubara, Lazarevac, Serbia
Dr. Natalia Safronova, Institute of private and sectoral Management, RANEPA, Moscow, Russian Federation
_____________________________________________
IMPORTANT DEADLINES
Due to numerous requests IMCSM19 Organizing Committee announces the extension of the initial deadlines:
| | |
| --- | --- |
| Submission of abstracts in English (deadline) | 01.05.2019 |
| Submission of the full text of papers (deadline) | 31.05.2019 |
| Payment of the participation fee (deadline) | 15.05.2019 |
______________________________________________
Publication: All abstracts of the papers from the IMCSM19 will be published in Book of abstracts, before the conference, in the printed edition.
Also, all the papers will be published in Book of Proceedings of the conference, in the electronic form (CD) and will be available for download.
Conference registration and submission of abstracts should be done using online form at:
Abstracts: abstracts of the papers and reports should be submitted in English language (for authors from Serbia also in Serbian language). The abstracts should be prepared in following style and shall contain: title (font Times New Roman, Bold, Capital Letters, 14pt, cantered), authors' names and addresses (Times New Roman, Bold, 12pt, Italic, cantered), text not exceeding 1800 characters (Times New Roman, Normal, 12pt, justified) with margins: top and left – 30mm, bottom and right – 25mm, in A4 format (210х297 mm).
Full Manuscripts: Full length papers should be submitted in English or Serbian language. Full length manuscripts should be submitted to the email djpredrag@gmail.com. The manuscripts should be written in MS WORD 2003 or a higher version and prepared according to the instructions for authors.
Preparation of the manuscripts:
The manuscripts should be written in MS WORD 2003 or in a higher version. Size: not exceeding 10 pages A4 format (figures and tables included), with margins: top 30 mm, right, left and bottom 25 mm. Fonts of the body text, abstracts, and subtitles: Times New Roman, Normal, 12 pt, Single line spacing. Paper title: Times New Roman, Bold, Capital Letters, 14pt, cantered. Authors' names and affiliations: cantered, italic, separated from the title by one empty line with mail and E-mail addresses.
Reference list should be at the end of the paper and not presented in the footnotes or endnotes. They should be formatted as follows:
Author A., Author B., Serbian Journal of Management, 33 (1), (2016), 12-24.
Author C., The name of the Book, Publisher, City, 2016.
Author D., in Handbook (Editor E.), Publisher, City, 2000, 223.
Author E., Proceedings of XII International Symposium of Strategic Management IMCSM16, Date, City, Country, 2016, 123-131.
Reference number should be given in brackets through the text [#] (regular text, not superscript). References in not-English languages should be translated in English, and original language has to be mentioned in brackets (in Serbian), for example.
MS Word template for full paper preparation is available here: IMCSM19 template.

_______________________________________________
Conference fee:
Conference fee can be payed in EURO (125) or Serbian Dinars (15 000). Payment Reference Number is assigned to each submission after completion of the online registration form at https://goo.gl/x6o6yh and it will be sent to the corresponding author in the official letter of acceptance.
Details regarding payment in EURO:
SWIFT MESSAGE MT103-EUR
FIELD 32A: VALUE DATE-EUR-AMOUNT
FIELD 50 K: ORDERING CUSTOMER
FIELD 57A: (Acc. With bank): NBSRRSBGXXX This is SWIFT (NBSRRSBGXXX)
Bank address: NATIONAL BANK OF SERBIA-NBS, BEOGRAD, NEMANJINA 17 SERBIA
FIELD 59: (Beneficiary Customer) /RS35840000000009279051 This is IBAN
TECHNICAL FACULTY AT BOR
FIELD 70: DETAILS OF PAYMENT (MAY CONFERENCE ON STRATEGIC MANAGEMENT)
For the payment in Serbian Dinars the following account should be used:
Technical Faculty in Bor, Vojske Jugoslavije 12, 19210 Bor, Serbia
Account No: 840-1478666-37
______________________________________________
All further information about the conference and future events you can obtain from:
Associate Professor Predrag Đorđević, President of the Organizational Board of IMCSM19. University of Belgrade, Technical Faculty in Bor, Management department. Address: Vojske Jugoslavije 12, 19210 Bor, Serbia
or
Professor Ivan Mihajlović, Vice – president of the Scientific Board of IMCSM19. University of Belgrade, Technical Faculty in Bor, Management department. Address: Vojske Jugoslavije 12, 19210 Bor, Serbia
_______________________________________________
Official Books of Proceedings from all previous conferences are available at: http://menadzment.tfbor.bg.ac.rs/arhiva-zbornika-radova/
STUDENTS SYMPOSIUM ON STRATEGIC MANAGEMENT
In parallel with the IMCSM19, 15th Students symposium on strategic management was organized. Students at the bachelor and master level do not have to pay the conference fee. Students at the PhD level do have to pay, with 50% discount.
For additional details, considering the students symposium, contact Mr. Ivica Nikolic, PhD student, President of the Students Symposium Organizational Board:
Address: Technical Faculty in Bor,
University of Belgrade,
Vojske Jugoslavije 12, 19210 Bor, Serbia
E-mail: inikolic@tfbor.bg.ac.rs
Tel: +381(30) 424 547; Fax: +381(30) 421 078
Accommodation for the Conference Participants
A suggested accommodation in the city of Bor for the conference participants is Hotel "Jezero" which is situated on attractive location on the Bor Lake, 17 km from the city centre. This prestigious four-star hotel-tourist complex is famous for its beautiful surroundings and its local gastronomic specialties.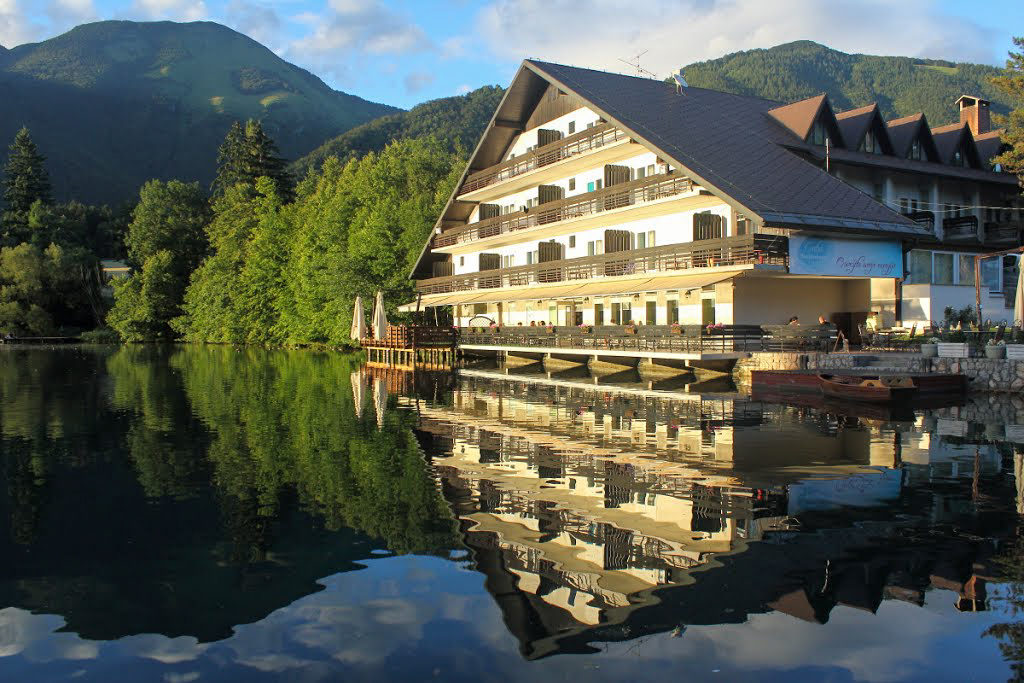 Contact details for information and reservation:
Information and reservation: +381(30) 48 29 40
E-mail: office@hoteljezero.rs
Room reservations should be done before 30th of April 2019 !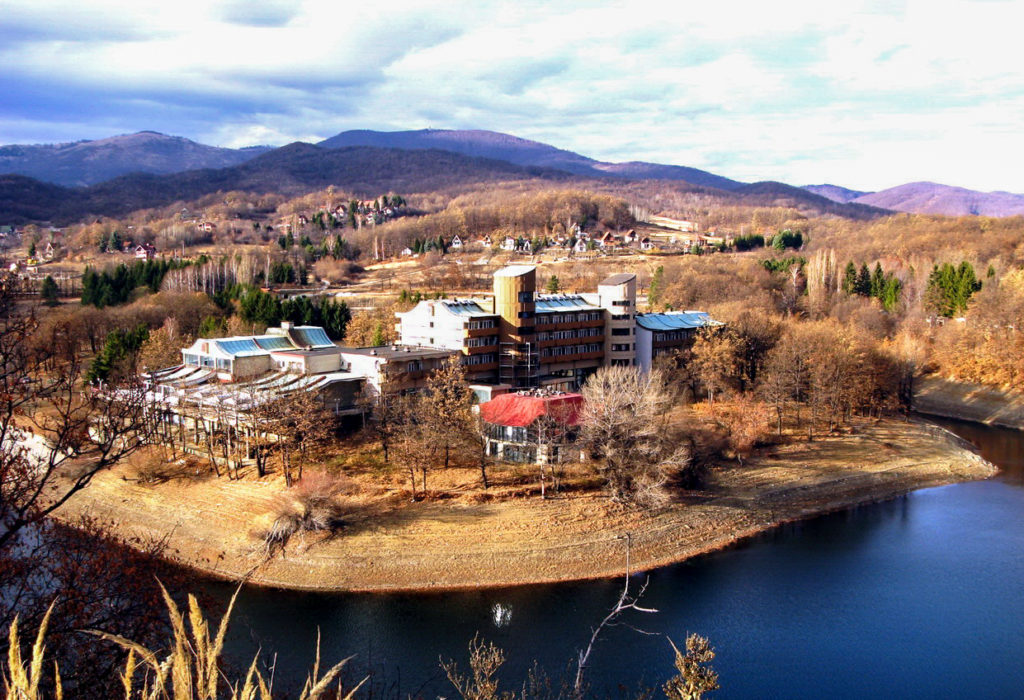 ________________________________
Technical Faculty in Bor, University in Belgrade has provided its Privacy Policy in accordance to the EU General Data Protection Regulation (GDPR). Please make sure that you read and get familiar with the Privacy Policy. The organizers of the IMCSM conference can assure you that all of the personal data collected for the purpose of organizing IMCSM conference will be only used for facilitating the organization of the conference and for publishing of the conference materials.
If you have any concerns about how University of Belgrade, Technical Faculty in Bor is handling your personal information via IMCSM conference and if you find these actions in violation of our Privacy Policy, please contact us via email at djpredrag@gmail.com. The editorial office of the IMCSM Proceedings can be contacted via the following emails: profzzivkovic@gmail.com or imihajlovic@tfbor.bg.ac.rs. If we don't receive any complaints and other kind of feedback from you regarding the Privacy Policy, we will consider that you agree to all the terms mentioned in the Privacy Policy and that you don't find your personal data, which has been shared and collected in regards to the IMCSM, misused by the organizers of the conference.